R. M. Clayton Water Reclamation Center Improvements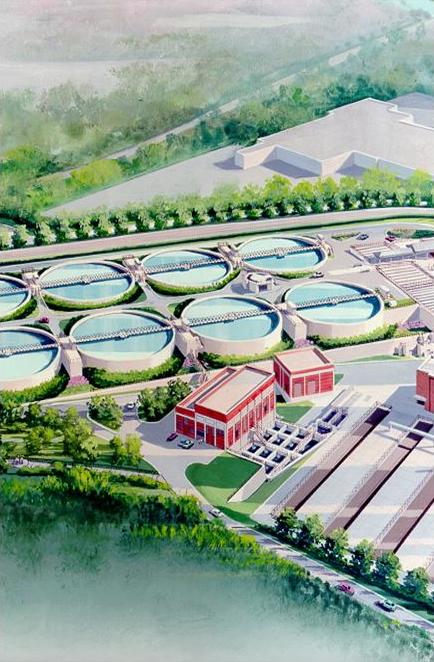 The R. M. Clayton WRC, located at 2440 Bo in northwest Atlanta along the Chattahoochee River, provides wastewater treatment for a service area that encompasses the City of Atlanta primarily north of I-20, a small portion of north Fulton County adjacent to Sandy Springs, and most of north DeKlab County. The facility is designed to treat an average daily maximum month flow of 122 million gallons per day (mgd) or wastewater S. L. King & Associates, Inc. (SLKA) provided mechanical and electrical engineering services to the Joint Venture Team responsible for making improvements at the facility. R. M. Clayton WRC was upgraded to meet new requirements that limit the concentration of phosphorous in the plant's effluent. The upgrades necessary to meet the new requirements demanded the single largest expenditure in the City of Atlanta's wastewater program. With a proposed design capacity of 240-million gallons per day (mgd), the R. M. Clayton WRC is the largest of the City's four water reclamation facilities.
Work involved the design and construction of four separate phases of the plat. Included in the project scope were major modifications to the facility's existing primary treatment and a complete redesign and replacement of secondary and post-secondary treatment. Modified/new treatment steps include: headworks, screening, grit removal, setting clarification, activated sludge recycling, dewatering, aeration, chemical treatment, ultra-violet, filtration and backwash. SLKA's role included electrical inspection, instrumentation and control, inspection testing, and plant start-up, in addition to detailed design.