BlueCross Blueshield of Tennessee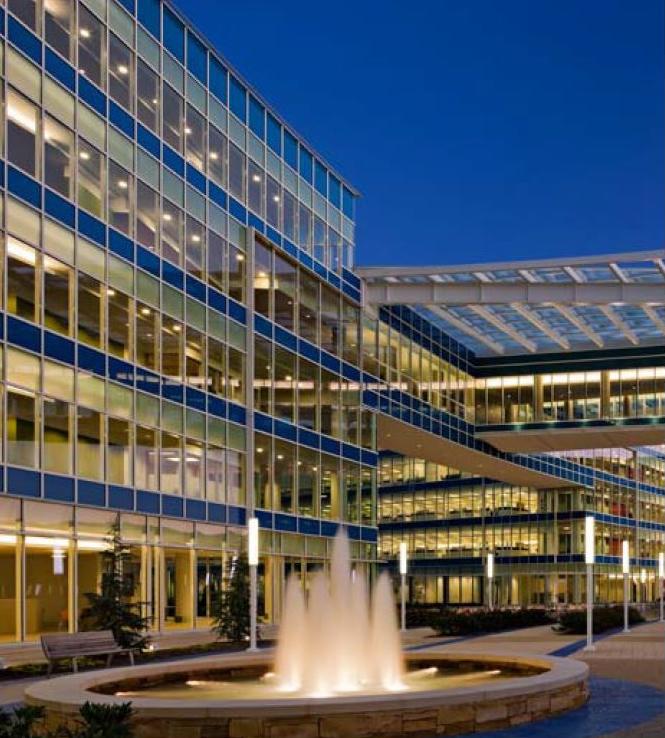 The BlueCross BlueShield of Tennessee project included providing MEP design services for this 1,000,000 sq. ft. corporate campus headquarters facility located on 12 acres in Cameron Hill. Four of the office buildings have five floors, approximately 200,000 square feet each, and house employee offices and daily operations. The fifth building, consisting of four levels and located on the west side of Cameron Hill, proves a nucleus for the campus and includes amenities such as a large dining facility and training and conference room. Additionally, the project includes a 4,500-space parking deck built into the southwest and south sides of Cameron Hill.
S. L. King & Associates, Inc. (SLKA) personnel on this contract were tasked by BlueCross BlueShield on Tennessee to perform agency MEP Design & Engineering Consulting Services and Construction Management for this high priority, high visibility project. Seasoned MEP Design experts brought several decades of experience. SLKA Management assigned to the project provides onsite services to the client including: Inspection oversight, Change Management, Schedule Management, Pay Application Review, Quality Assurance, Chairing Contractor Progress Meetings and provided an 'on the ground' liaison between Owner and Contractors.