Falcons Stadium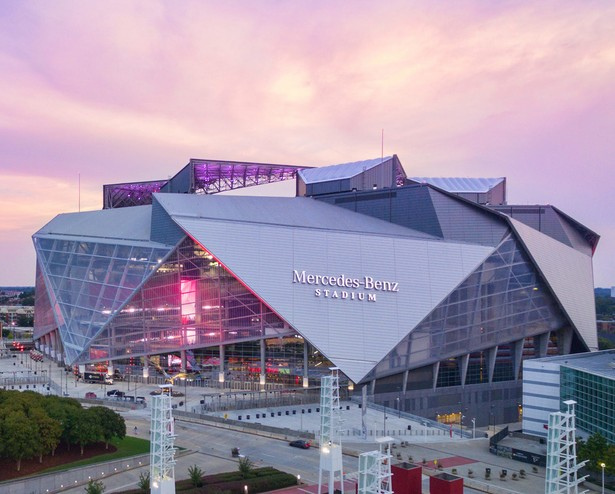 The Atlanta Falcons, in connection with the Georgia World Congress Center, have approved the construction of a new retractable roof stadium to be built on the Georgia World Congress Center Campus. Scheduled to open for the 2017 NFL season, the new stadium will serve as the home of the Atlanta Falcons in addition to other sports, convention, and Entertainment events currently held at the Georgia Dome.
S. L. King & Associates, Inc. (SLKA) was contracted to provide MEP Design services, including mechanical and electrical engineering services for the interior fit out of selected areas of the building; review of project specifications; design development and construction documents of HVAC, plumbing, and electrical engineering services; construction administration services; development of drawings that indicate fixture layouts and fixture tags. All work in produced in Revit 2015.
Additionally, SLKA personnel coordinates work with the project Architects, specialty consultants, and the prime; attends regular meetings in Atlanta, Kansas City, and San Francisco.
SLKA provides exceptional service by providing specialty consultation on matters not included as part of the Basic Service under the agreement.