Centennial Olympic Park Housing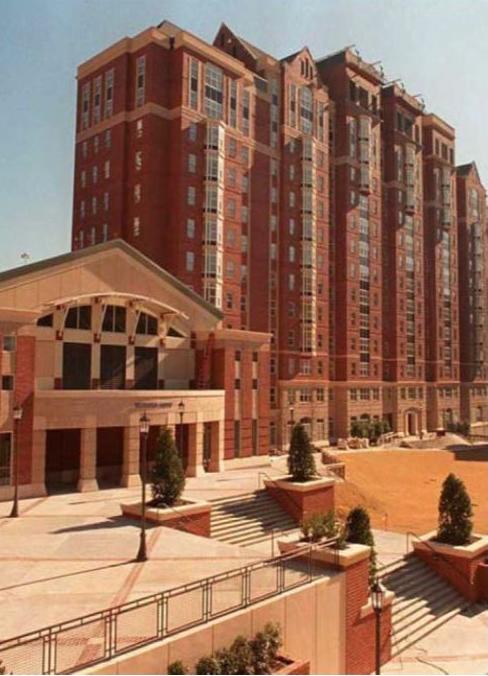 S. L. King & Associates, Inc. (SLKA) designed the HVAC, plumbing and fire protection engineering for a 127,000 square-foot, multiple-level housing complex designed for the 1996 Summer Olympics. The complex, located on the campus of Georgia Institute of Technology, consisted of 2 buildings with 54 apartments and a common activity area. During the Olympics, the complex housed 350 athletes in private rooms with shared kitchens and toilets.
Additionally, SLKA provided high and low-voltage electrical engineering services for the design of four high-rise residential buildings (750,000 square-feet) that housed 4,000 Olympic athletes during the 1996 Summer Olympic Games. The buildings were designed to house 2,000 Georgia State University students at the conclusion of the Games. Each apartment consisted of five bedrooms and shared kitchen, toilet and living areas. The facilities for each resident included a telephone with data and television connections. The system utilized fiber optic cable and coaxial components to provide for the complete needs of the student. In addition to the apartments, the design also included a central outdoor pavilion, secured underground parking for 800 vehicles and associated facilities.