Johns Creek Environmental Campus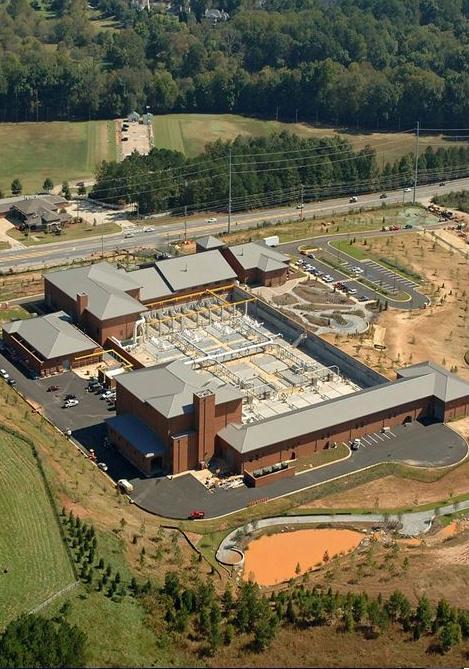 The Johns Creek Environmental Campus is a unique facility combining state-of-the-art wastewater treatment technology with an educational component. The 5-acre facility is located on 43-acres site in the City of Roswell adjacent to the Chattahoochee River. The facility can treat up to 15 million gallons per day (MGD). The campus brings together a vision developed through collaboration with Fulton County, the City of Roswell, and surrounding neighborhoods. JCEC meets the needs of the Johns Creek basin and replaces the previous Johns Creek Water Reclamation Facility.
S. L. King & Associates, Inc. (SLKA) provided project management and electrical design that included 4160-V and 490-V power, lighting, Fire Alarm Systems, and Process and instrumentation Controls and Diagrams, control cabinets, and control panels. SLKA was also responsible for electrical systems inspection and instrumentation controls start-up and testing during construction.
SLKA contribution to the project helped ensure that the noise regulations were adhered to.